Anyone who has started their own architecture firm from scratch knows this dilemma well. We are full of enthusiasm, full of ideas, fully prepared. We quit our job (or working throughout the night on the side). We planned our launch and created a new website to share our ideas with the world… but we have no completed projects to show. We can't complete any projects without a firm and its tough to start a firm without any projects.
How do we start a new firm without a project portfolio full of pretty pictures?
This is a question that I receive very often from architects, young and old, ready to go out on their own. They've read all my posts on launching a new firm. They've developed a business plan, created a network and have the proper savings in the bank. They're developing a new website to share their work with the world, but they have no work of their own to show. What should they do?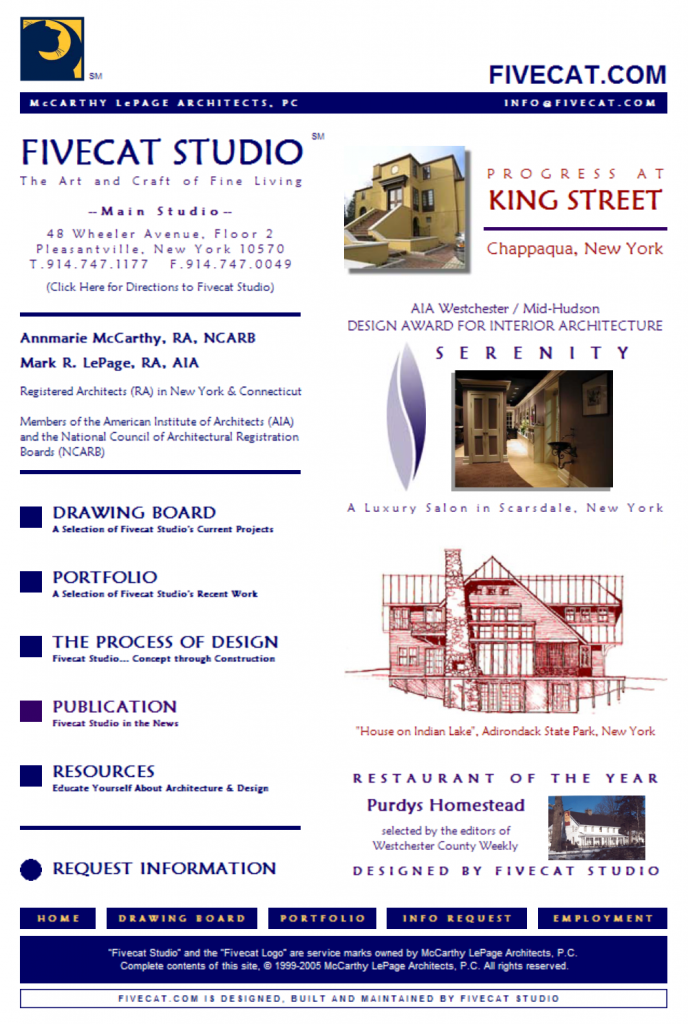 Where Credit is Due
Should you show the projects completed from former employers? You did the work. Why shouldn't you take the credit?
If your previous boss is kind and grants permission to use photos of their work, then go ahead… but make sure you give full credit where credit is due. They're not your projects and you should not start off a relationship with clients based on a stretched truth.
Even with permission and a folder full of JPGs, this isn't a perfect solution. Providing credit will again highlight you and the limited projects of your own.
There is Another Way
You may not have photos, but you do have a story of your own. You are enthusiastic, and unique and talented. You learned from experienced masters and honed your skills. You can draw and create amazing structures using cutting edge technology. You have what your clients want and you should tell them your story.
Scrap the idea of designing your website to look like all the rest. Do something different.
Develop your new website around your story rather than your portfolio. Why did you start this firm? Who are you serving? Where did you learn your skills? How are you going to make an impact in this world? Use photos of you, of your designs, your sketches, your studio and the world around you. Present a site that is complete and make sure it is beautiful. Demonstrate your skills as a designer. Provide useful resources, information packs and other tools that your prospective clients can use. Create a place on the internet where they want to return again and again.
If you do have a few photos to share, leave out the portfolio page. It will only highlight your lack of experience. Instead, use the photos throughout the content of your story as illustrations describing who you are and why you do what you do. Format your site as a place to learn about you as a designer, as an architect and as someone your prospects may want to initiate a next step.
Your website is your first contact with your next (or first) client. It must look as professional as you are. A portfolio page linked to three photos and a "coming soon" message isn't going to impress anyone.
You do have experience. It's just different than the experience of the more established firms. Tell your story and start your firm… without a portfolio.
Question: Did you launch your firm without a portfolio full of project photos?
***









Photo Credit: An early version of fivecat.com pulled from the archives.
Written by Mark R. LePage
Source: Entrearchitect